tac·tic [tak-tik]
noun
A plan, procedure, or expedient for promoting a desired end or result.
What Is Muscle Tactics?

Hey, my name is Jeff Masterson. I'm the founder of Muscle Tactics and creator of the popular Weight Gain Blueprint program. I've also partnered with other fitness experts to bring you the absolute best, most cutting edge muscle building and fat burning information available today.

From day 1 of this business my goal was to create valuable products and services that help skinny guys gain weight and build muscle fast. Why did I start this business? Because I used to be a skinny guy too! And after I discovered some very powderful techniques for gaining weight and building muscle mass quickly, I knew I wanted to share this with every other guy who needed it.

The enormous success of the Weight Gain Blueprint program has surpassed my expectations, and the feedback has been amazing. It's now being sold in over 40 countries worldwide and has created countless success stories from guys who were once struggling to gain weight and build muscle... but are now using the secrets I've shared inside the program for building muscle quickly.

Here are just a few of those success stories: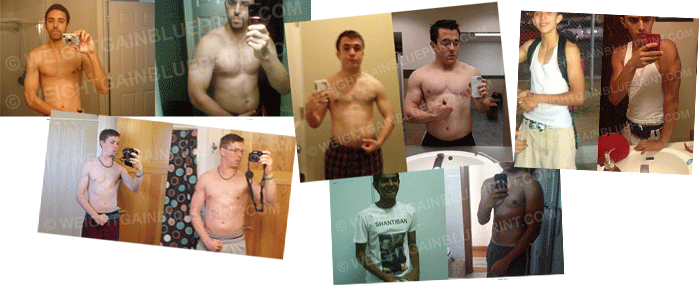 How Can Muscle Tactics Help Me?
If you want to transform into a more muscular and shredded version of yourself then use the links below to help get you where you need to go:
Weight Gain Blueprint: The weight gain program that started it all. If you're a hardgainer who can't seem to gain weight no matter what how much you eat, and how much you work out, this is for you.


Weight Gain Cookbook: It's no secret that what you eat and how much you eat is a huge factor when it comes to gaining quality muscle mass. This cookbook gives you delicious recipes that will have you reaching your muscle building goals even faster.


Science Of Abs: This is for the guys who have already put on a decent amount of muscle mass, and are ready to get completely shredded. This is an advanced program shows guys how to shed any fat they've gained while on a weight gain program, and how to get chisled and muscular six pack abs.
The Muscle Tactics "Get Results Or It's Free" 100% Guarantee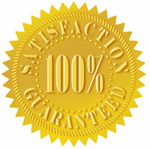 I personally stand behind all of my products... because they flat-out work! That is why I offer a 100% money-back guarantee on any product listed on MuscleTactics.com.

You can try the product out for a full 60 days, and if you're not completely thrilled with your results, then I don't belive I deserve your money!

If you don't get your desired results, (VERY unlikely) of if you're unhappy with your purchase for ANY reason at all... Then you can simply contact us at support (at) muscletactics (dot) com and let us know. You'll get a prompt and courteous refund of every penny you spent.

I truly couldn't be any more fair than that!

Your coach,


Need Help?
If you have purchased one of our products, you can contact us at support (at) muscletactics (dot) com if you have questions about your order. Shirley Myers is our friendly customer support assistant who can help you out with your order.